Written Submissions
75 words +
All works need to be original content or cited.
Attribution at beginning or end of post (e.g article/photos by Joe Blow)
Image source cited where appropriate (screen grabs, etc.)
Image Guidelines
No watermarks/logos
Attribution at end of post (e.g article/photos by Joe Blow)
Images can be entered
When uploading fill in all descriptors (name, alt title, etc.) except caption which is optional
Add applicable keywords to the images before uploading where possible
Formatting
All required formatting is available at the top of the new/edit post area
Use paragraph and headers where needed.
Individually Embedded Images
Embed images directly into the post where required using the upload insert button.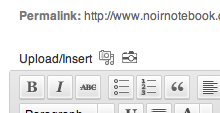 Upload the images at a medium quality when embedding them in the page.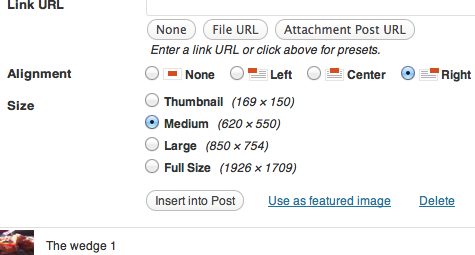 Examples:
Avoid using thumbnails if possible. For multiple images use a gallery instead (more below)
Medium images take up a good part of most screens.
Full size will upload at the dimensions at which they were uploaded and will display at the max page or post width (click to enlarge).
Galleries
Galleries have been playing up with the new theme – so are best avoided for now.
Images Copyright Andrea Olivo  from article – http://www.noirnotebook.com/2012/02/interview-with-photographer-andrea-olivo/