NOIR NOTEBOOK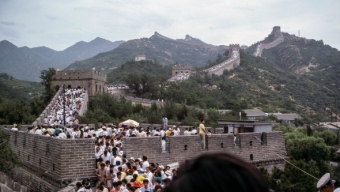 Welcome to the future.
After leading the charge globally in manufacturing hardware, China has its sights set on a major technological achievement: developing a facial recognition system to visually identify all 1.3 billion citizens nationwide.

South China Morning Post noted that the project has been in the works since 2015; the country's Ministry of Public Security has tasked Shanghai-based security firm Isvision to build the system and database. The goal is to use a network of cameras around the country to ID people within three seconds with an accuracy level of 88 percent or higher.
via The Next Web
Share
About Author
(0) Readers Comments