NOIR NOTEBOOK

We asked musician Vindan to share the top 5 albums that influenced him and a little bit about them. Vindan is currently recording an album internationally, between Berlin and Sydney, with Martin.J.Fiedler (Josh.T.Pearson – Last of The Country Gentleman).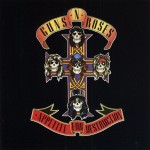 1)Guns'n'Roses – Appetite For Destruction
Guns'n'Roses are the reason I started playing guitar and singing. I've just finished reading Slash and then Duff's autobiographies (tragic I know) and this album is a product of insane talent, musical obsession and brotherhood – just before the debauchery and excess made the wheels fall off. Every song, every lyric, every instrumental part is from a dark and beautiful place and never gets old to me.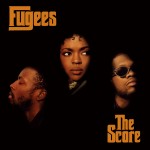 2)Fugees – The Score
I'd heard the singles from this album on the radio and bought it; but didn't get into it for a couple of years. This album was so much more interesting than the hip-hop I'd heard before it; full of irony and wit and a whole bunch of fresh new stories and imagery. The different voices work so well together, and Lauryn Hill just shines as she switches effortlessly between singing and rapping.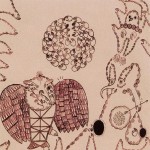 3)Devendra Banhart – Rejoicing in The Hands
This album blew my mind from the first listen. It was strange and full of eccentricities ; the lyrics often bordered on the nonsensical but each song seemed to somehow make perfect sense. It seemed to me Devendra had truly had found his own voice and it really changed my idea of how a song could be written. I saw him at the Vanguard in Sydney with probably only 150 people there and each song seemed like mass hypnosis. At the end someone whispered to their friend "this feels like a dream." Exactly what I was thinking.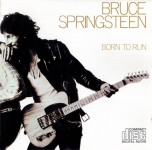 4)Bruce Springsteen – Born To Run
Springsteen was always on the edge of my consciousness (as he is on most peoples) as a pop culture icon. And I'd always assumed he was crap. Born To Run was a revelation. In the early years he was such a bohemian powerhouse. I've heard him described as the bastard child of Bob Dylan and James Brown and that's pretty apt. He takes tales of bored folks yearning to throw off the shackles of their monotony, and spins them into epic operatic masterpieces.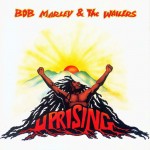 5)Bob Marley – Uprising
As huge as Bob Marley is I still always feel he's underrated. Imagine if a musician today emerged from an unknown country with an accent, culture, mythology and musical style we'd never heard of and imprinted it on the global consciousness. All of the weed smoking, dreadlocked, beanie wearing, one love vaguely Jamaican/Rastafarian/Reggae clichés we roll our eyes at simply didn't exist before him. This was the last album he released in his lifetime, the year before he died. The songs are dark, earthy and mystical. It ends with Redemption Song. We've all heard it butchered one too many times, but it was the first Bob Marley song I'd ever heard and I'm still yet to hear anything like it.
More can be found here www.vindan.net .
Share
About Author
(0) Readers Comments